THE HAPPY SLEEP BRUXISM NIGHT GUARD SPLINT,
AVAILABLE IN AUSTRALIA
Do you grind your teeth in your sleep? You're not alone –with numerous studies estimating that nearly 50% of children tend to grind their teeth at night (and roughly 15% of adults), bruxism is a common c ondition. However, if left unaddressed it can present all kinds of symptoms, from aching in the jaw and teeth to splitting headaches and ongoing dental problems.
This is where the Happy Sleep bruxism mouthguard can make life so much easier for you – it allows you to enjoy a comfortable sleep every night, without grinding your teeth. The revolutionary device was designed by world-renowned sleep medicine expert A/Prof. DrJack Gerschman and his team, with the intention of alleviating the symptoms of heavy snoring.
The mouth guard encourages nasal breathing and opens up the passageways for clear respiratory flow, without pushing the mandible(lower jaw) forward like other inferior products on the market. However, its clever design and innovative use of comfortable, medically-used materials makes it the perfect night-time companion for preventing teeth grinding as well.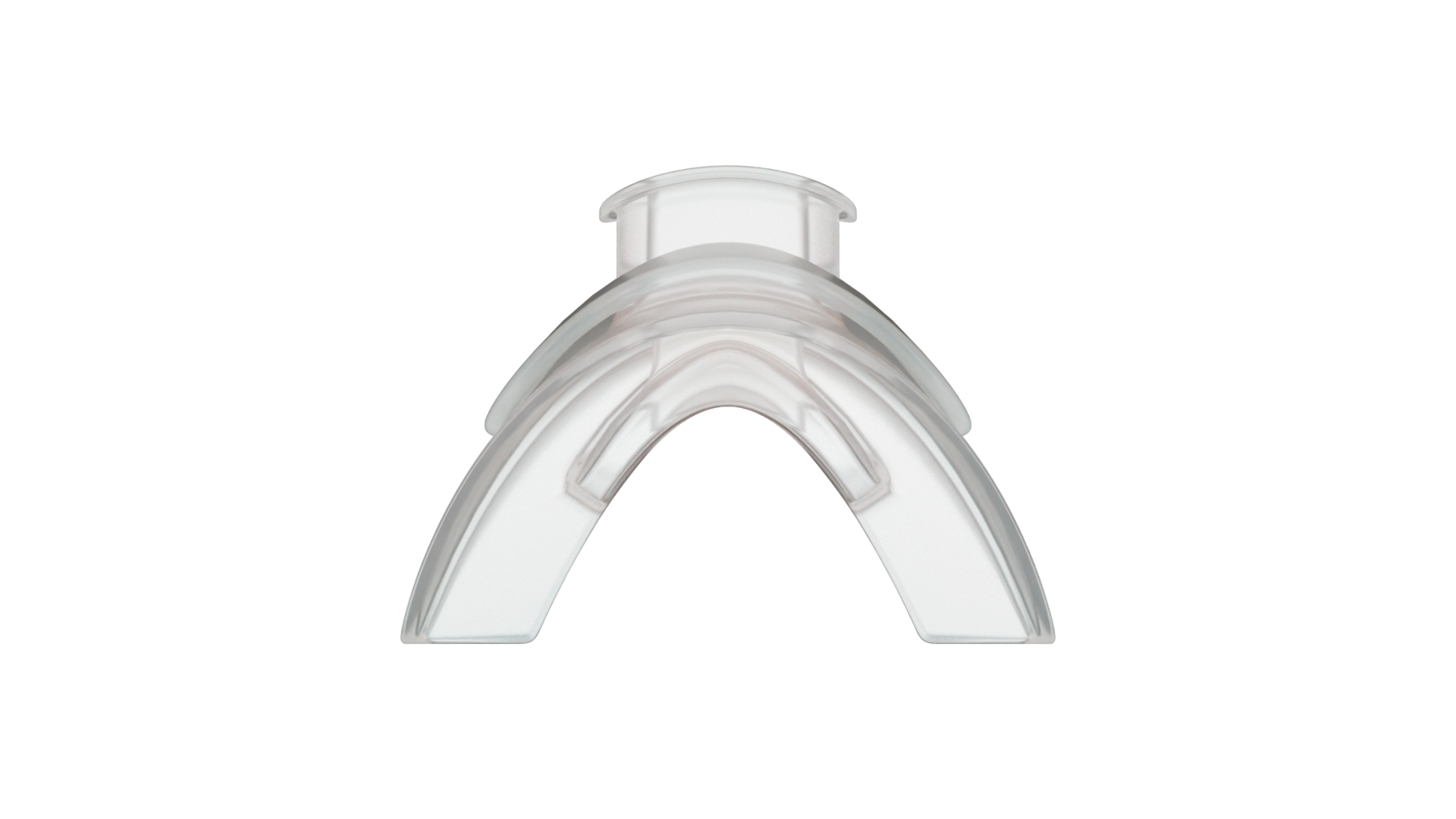 THE HAPPY SLEEP DEVICE IS A RELIABLE BRUXISM MOUTHGUARD THAT WORKS
Portable and easy to use
Backed by clinical trials
Soft, medically-used materials that makes it comfortable to wear (no sore jaws or teeth – just a great night's sleep)
Made with care in Australia, based on 35+ years' industry experience
HOW TO USE:
It's remarkably easy – simply place the mouthguard in your mouth before getting into bed each night, and remove/rinse it under water each morning when you wake up. Place it back in its holder during the day, ready for use again that night.
The Happy Sleep's flexible outer flap holds the jaw together, which prevents the lower jaw from dropping during sleep – much like a chin-strap.

Specifically designed for comfort, Happy Sleep provides a resilient protective barrier against teeth grinding, letting you sleep happily.
The soft dentist designed mouthpiece fits snugly, cushioning inside the mouth, reducing grinding, and the headaches, damaged teeth, neck, and jaw pain that come from it.
On the outside, the flexible flap snaps into place, covering your mouth and cheeks and stopping your jaw from dropping, so your sleep is worry free.